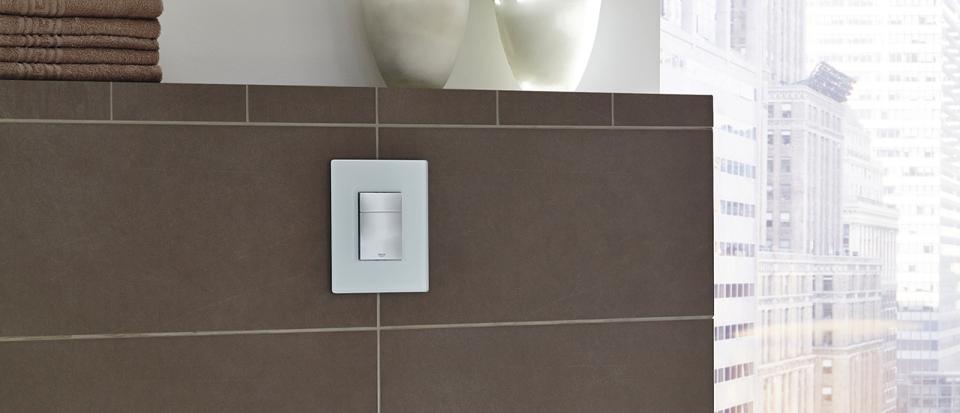 NOW EVEN SMALLER
Square, Round or Lozenge – whatever your preferred form, GROHE flush plates allow you to create a cohesive design story throughout the bathroom. Now GROHE is taking the next step in reducing the size of the flush plates. Our cosmopolitan designs will also be available in a smaller, more attractive size.
Available in GROHE StarLight chrome, our discreet plates complement our faucet collection and will be available in chrome, matt-chrome, alpine-white and supersteel surface. For fast installation they feature GROHE EasyConnect – a single pneumatic hose, which connects the plate to the discharge valve.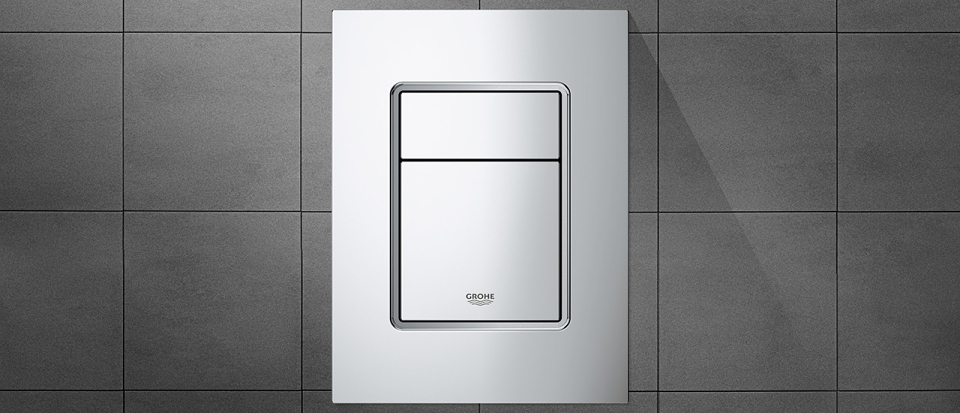 FLUSH PLATES SKATE COSMOPOLITAN S
Minimalist design, simple geometry with an appearance of pureness and clarity. The joint catches the light and encourages the user to interact intuitively. Skate Cosmopolitan flush plates complement our brassware collections and will enhance your next bathroom project.
Like all new small flush plates, they can be installed very easy – invisible magnetic fixings complete the design.
See the full range here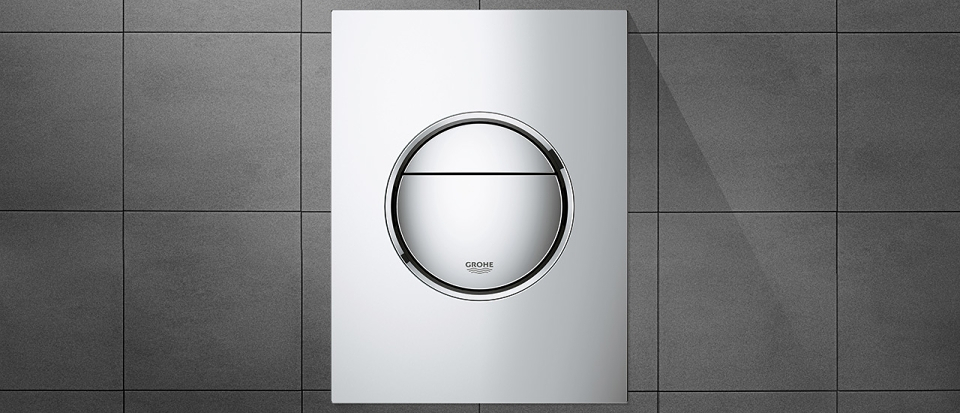 FLUSH PLATES NOVA COSMOPOLITAN S
With its fresh design Nova Cosmopolitan brings an exciting modern element to our comprehensive range of fl ush plates. Its use of geometric shapes – circular actuation is framed by a rectangular plate – makes it the ideal choice for cutting edge spaces.
A choice of colors ensures the design complements several of our brassware and shower collections.
See the full range here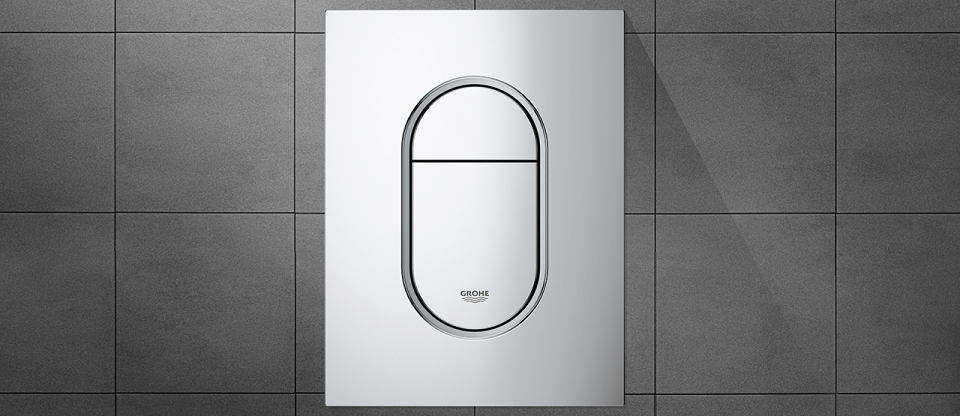 FLUSH PLATES ARENA COSMOPOLITAN S
The lozenge shape of the flush button lends the Arena Cosmopolitan flush plate a sporty touch. The characteristic lozenge shape takes the key aspects of GROHE design and interprets them with a `sensual minimalism'.
See the full range here